The second week of vacation. We visited our friends Erik and Jessica with their Stella down on the east coast of Sweden – Västervik. Took the chance to go out to Idö in Tjust archipelago and get a new farmer's tan as well as some nice photos of the archipelago.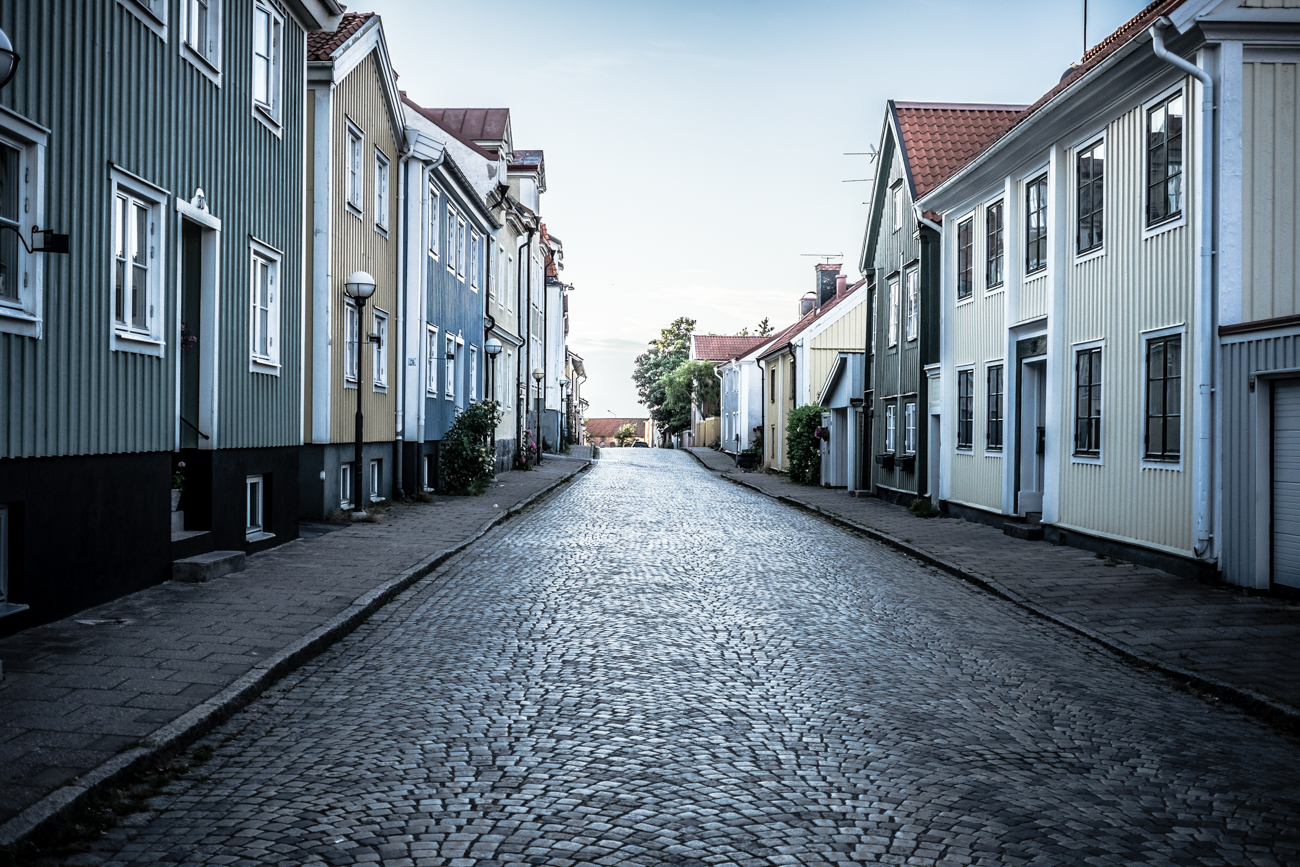 The gorgeous streets of Västervik during the summer. All photos shot with Fujifilm X-E2 and Fujinon 27mm/2.8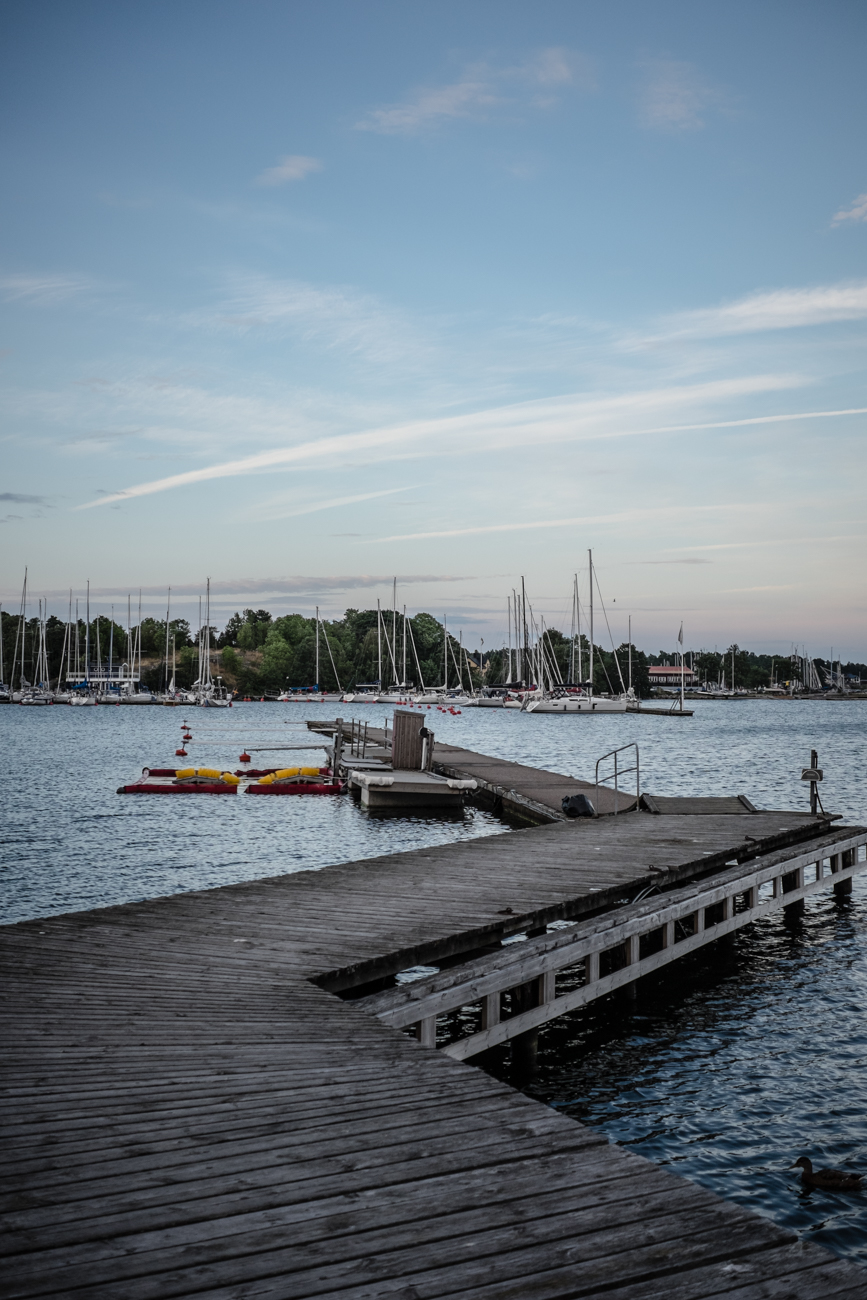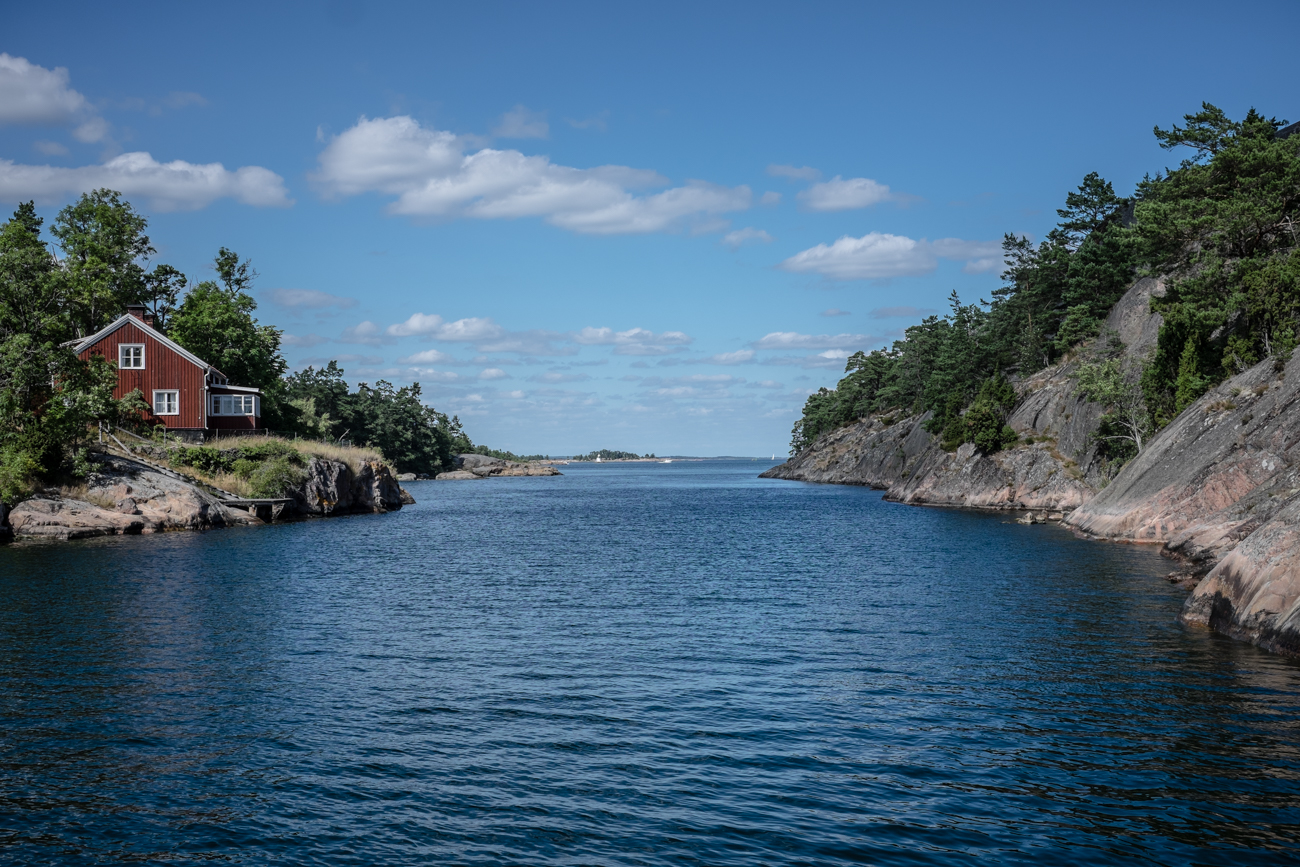 Tjust archipelago on the east coast of Sweden. It's easy to go, just take the boat from Västervik (about 100 SEK one way).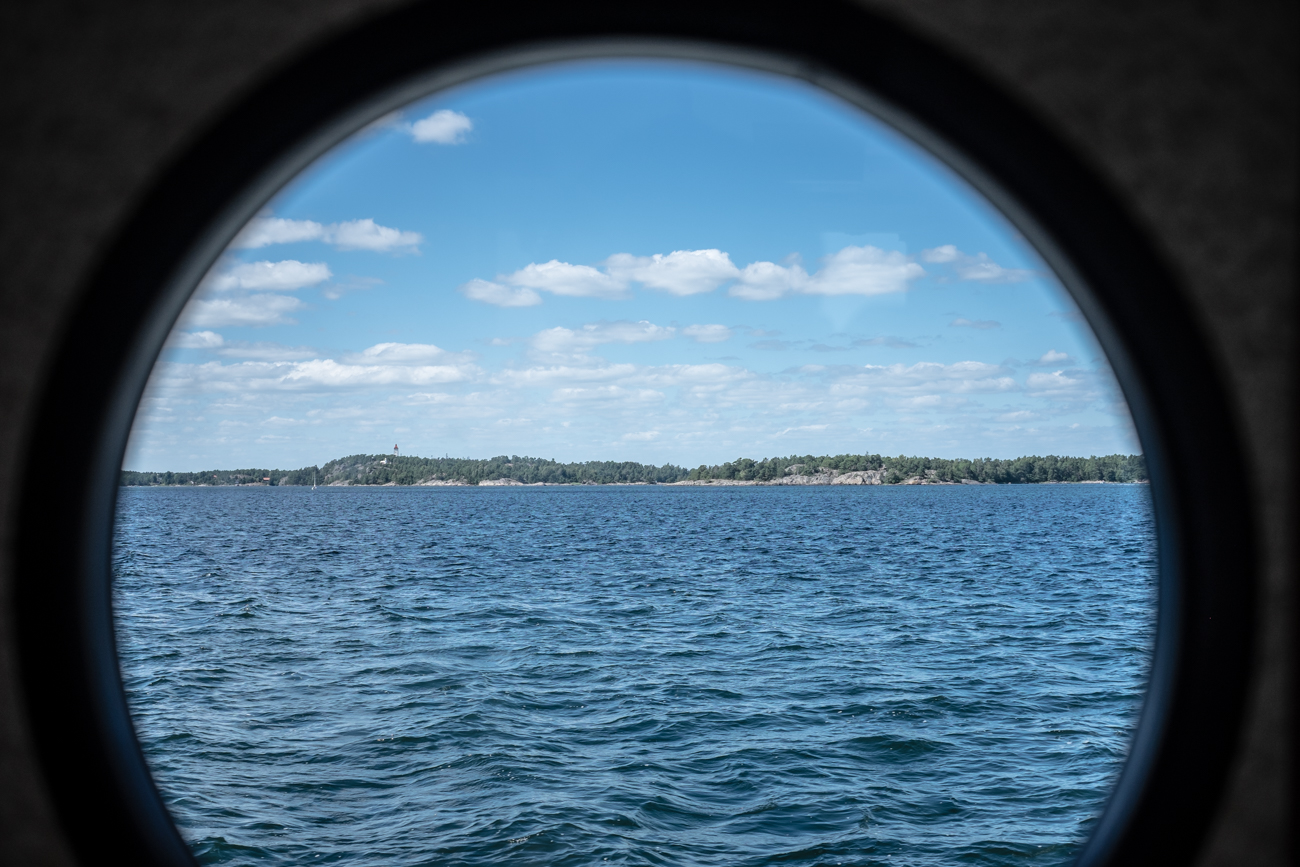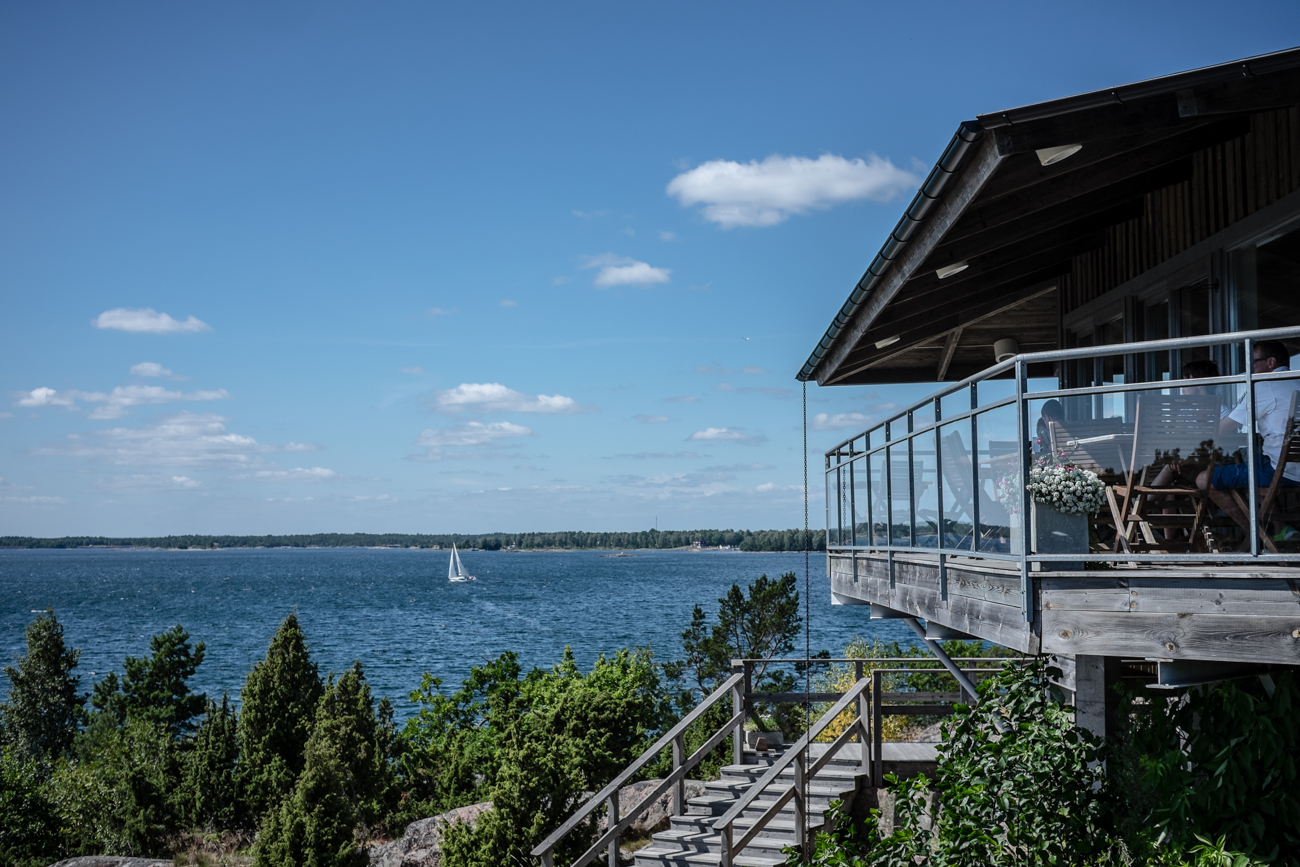 For lunch with a view, stop at Idö and get yourself some smoked shrimps, Skagenröra or smoked salmon. Call a head if you want to have the best seats in the house. It tends to be crowded and booked.
Enjoy the view at Idö or read a book, if you know Swedish.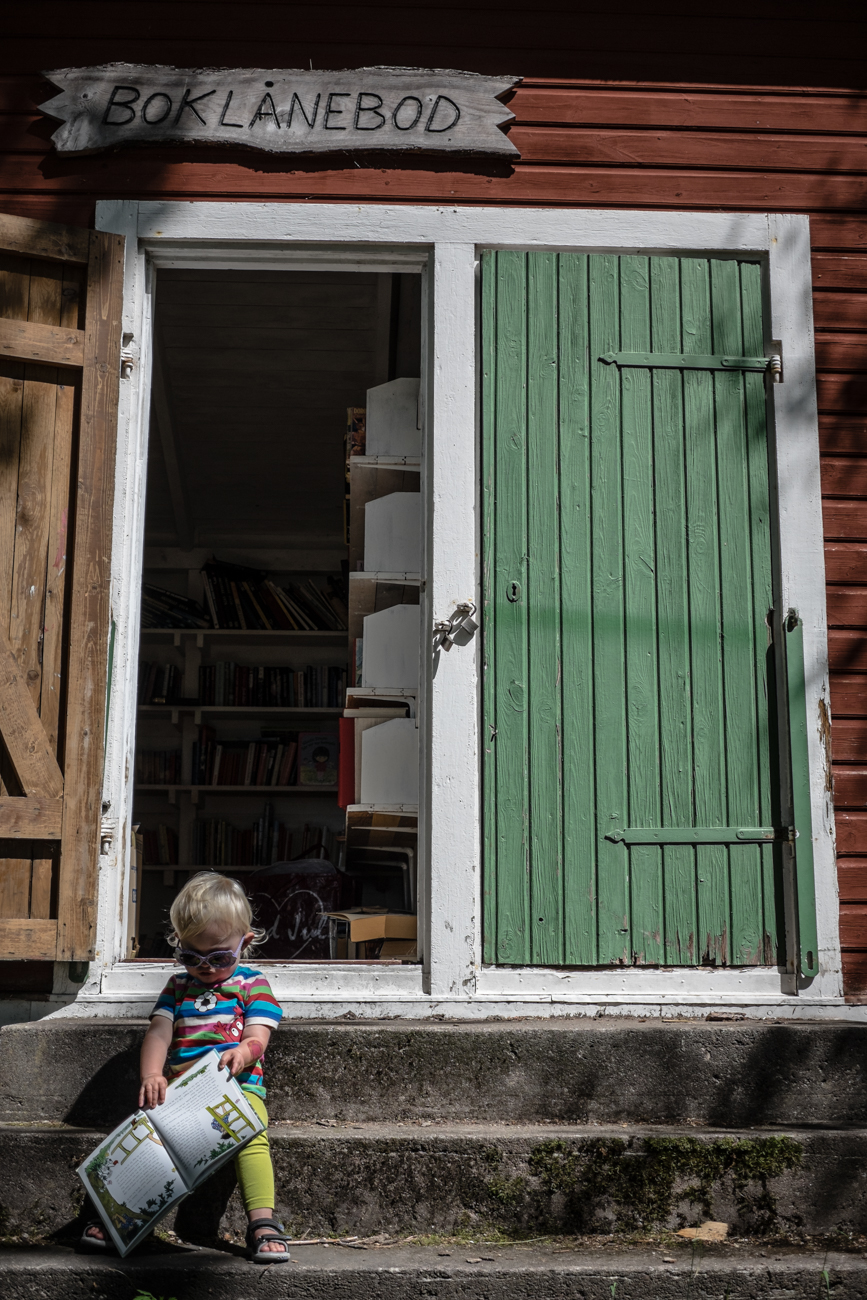 Go out to Idö on the first boat in the morning and you'll have plenty of time to walk around and enjoy the views, weather, lunch and ice cream before you head back to Västervik. If you forget to put on sun lotion – you'll get a farmer's tan. Without any doubt.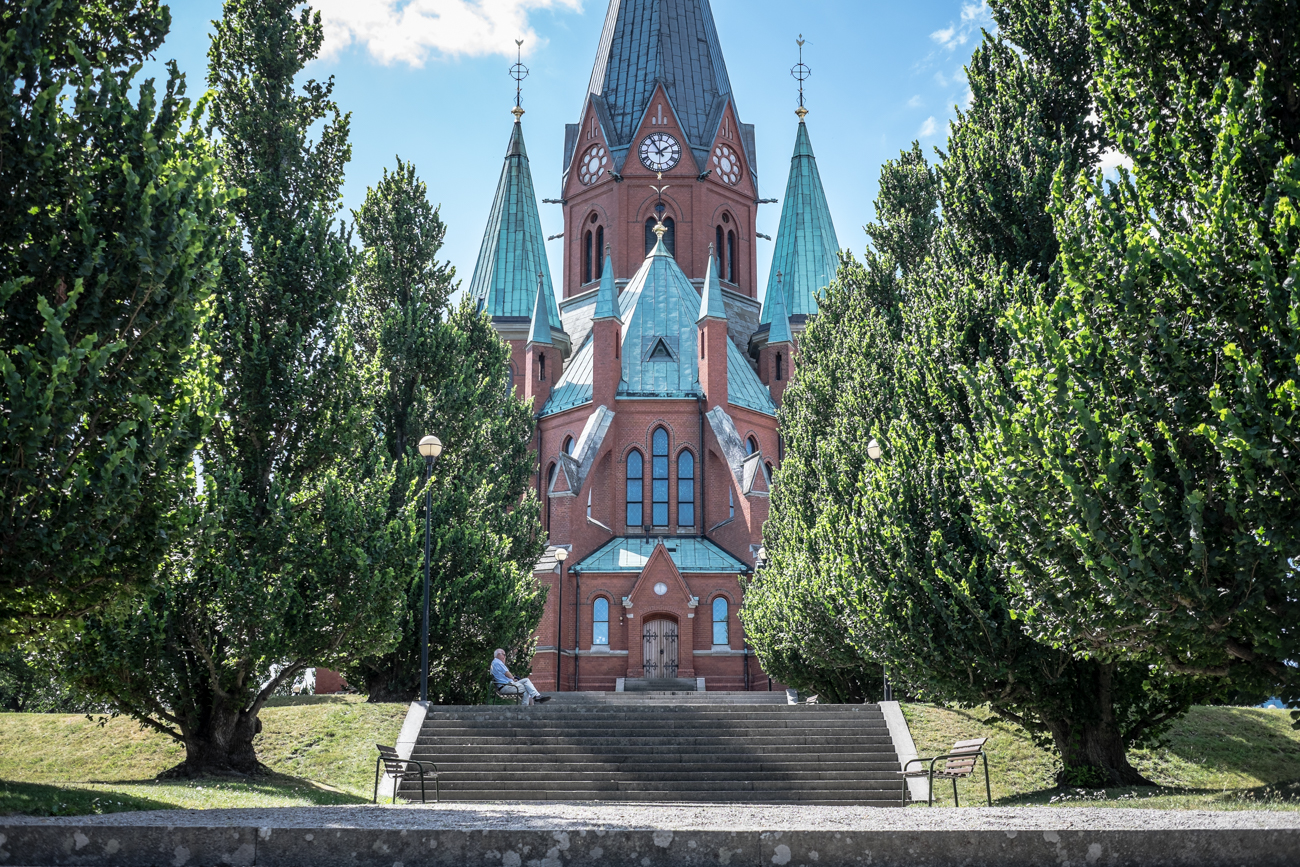 Nearby the train station in Västervik you'll find a pretty epic church. It's even interesting for us atheists. Just look at it! This week I've been @Sweden on Twitter, a something you can read more about right here. And if you want to find out more about Sweden or plan to VisitSweden – just hit the two previous links to find out more.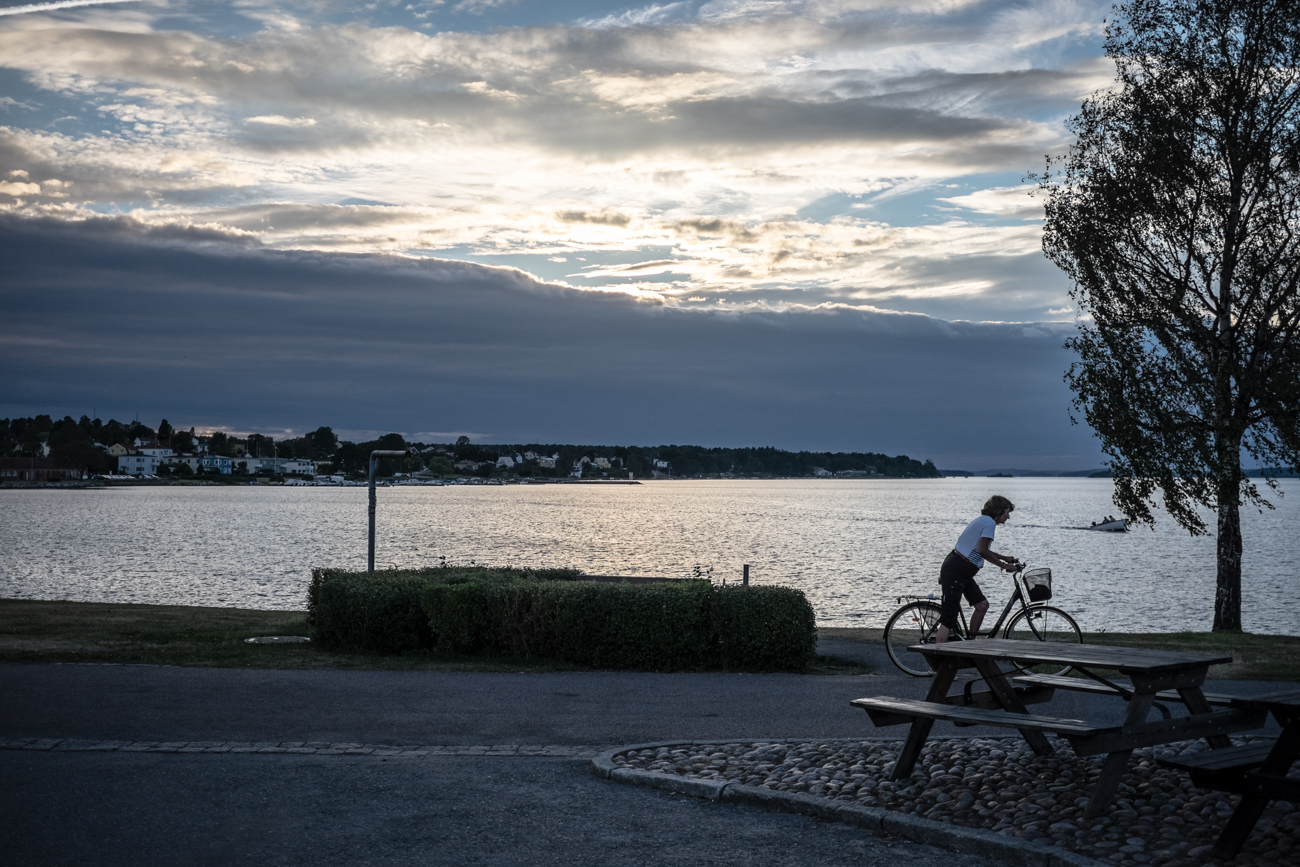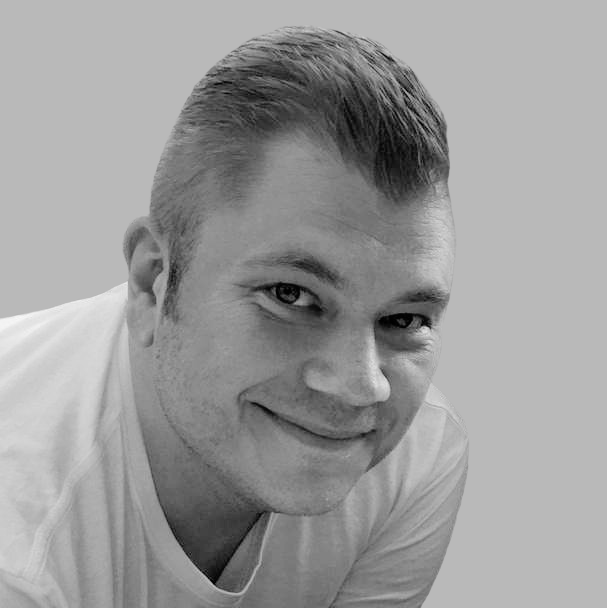 Swedish amateur photographer working as a senior consultant, and responding with happiness to film rolls of 400H Pro and HP5+. Head on over here, if you need to contact me.