Are you worried about your work being stolen and used by someone else, without your permission? I am going to show you how to find out if someone is using your photos – with the help of a Google search.
Upload your photo to Google

Open up Google and hit the image search. Click on the camera icon and you have two options; paste the image URL or uploading an image. I would recommend you to upload an image – this works the best for me.

Find out who is using your photo
In this example I've uploaded a photograph from Old Town in Stockholm which I share on unsplash.com. First, we'll see how much Google understands of the photo. Yes, it is from Stockholm and we get a similar image result. But scroll down on the page…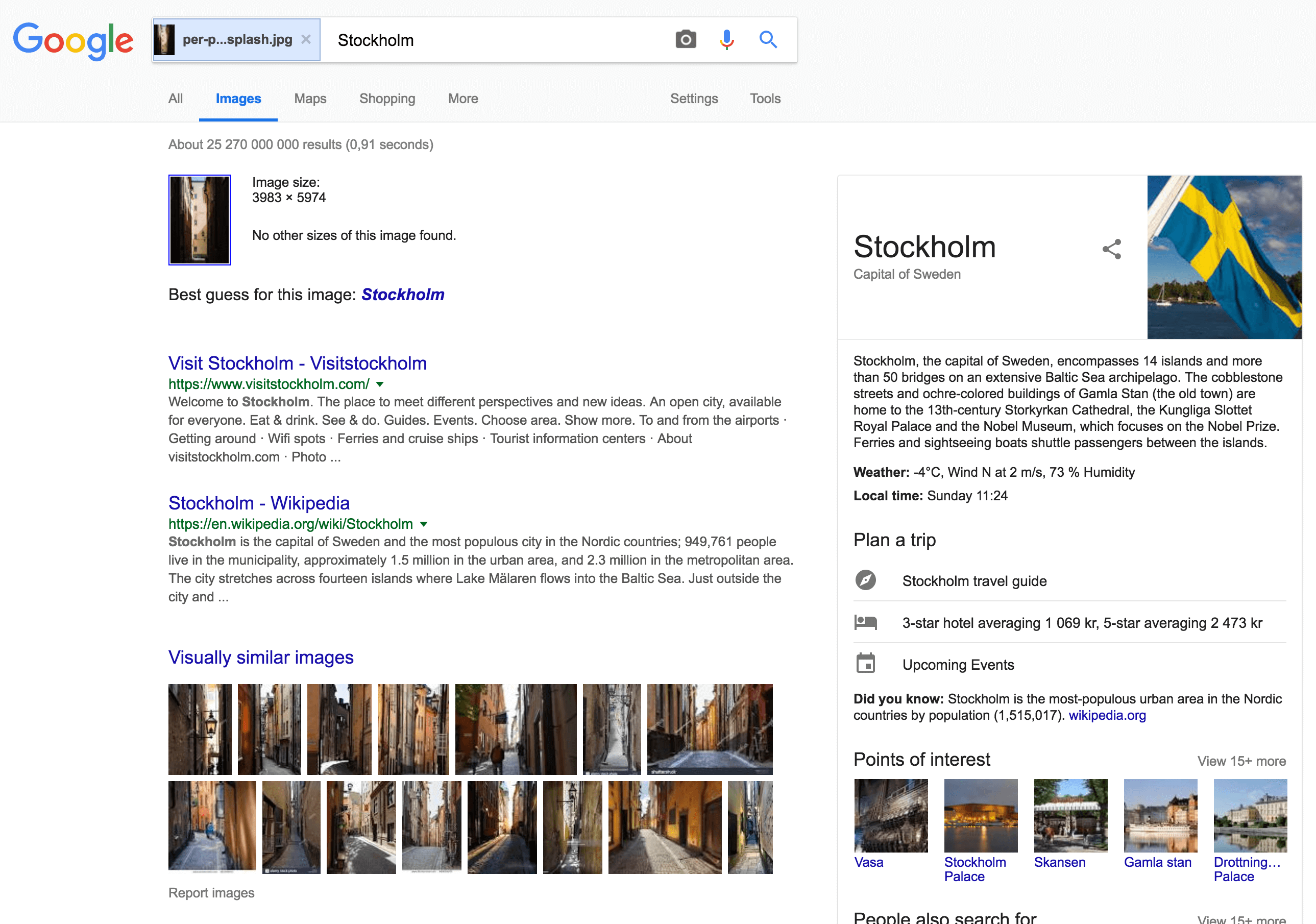 …and see where the photo is currently being used.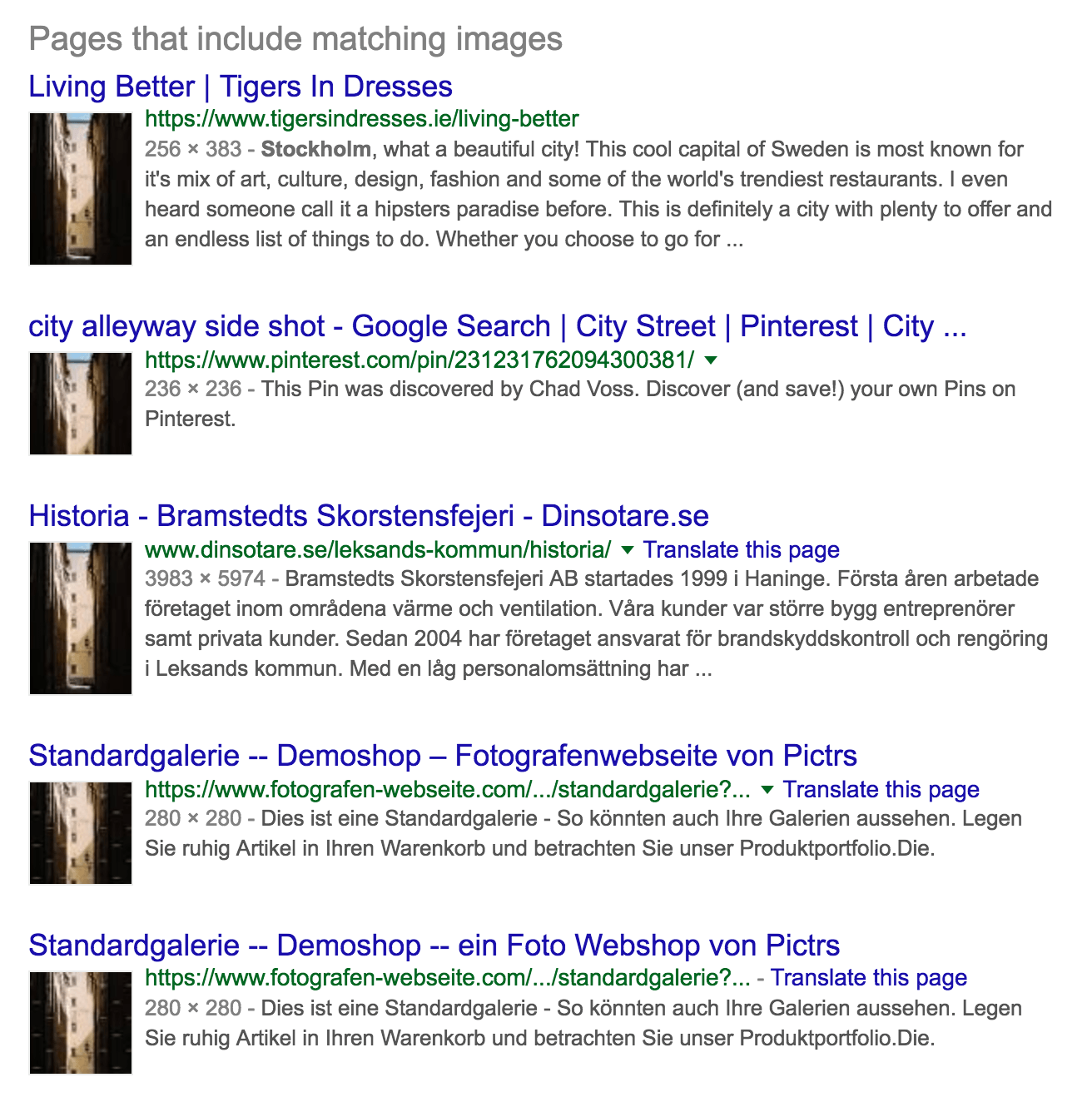 If this photo was shared only on my own website, not distributed via unsplash.com – I would have been a bit angry at people. The only issue I have right now, is the website fotografen-webseite.com which are selling photos that already are free to use on unsplash.com
If you have any additional ideas on how to find if someone is using you photos, let me know right here, and I'll add it (and credit it).